Table Captains Play a Pivotal Role
Table captains are the backbone of a successful event. As the official recruiters and ambassadors for the Gala, Table Captains spread the words about the work of HRC and encourage friends and colleagues to purchase tickets. Any individual, partners/couples, company, affinity group or charity group can serve as a table captain.
While we encourage table captains to fill their tables and encourage ticket sales, they are NOT financially obligated to pre-purchase seats and there is NO penalty for not filling a table.
To help pique your interest, we have created an incentive program specifically for our Table Captains. The more tables you sell, the more benefits you will receive!
All Table Captains will receive the following:
— Four complimentary bottles of wine at the table
— Recognition during the dinner
— Your name listed on the invitation, table stanchion and program book (must sell at least five seats)
— Your name listed on a large format poster outside the ballroom
— Your name listed on the table stanchions (must sell at least 5 seats)
— Two tickets to the VIP reception just prior to the dinner (must sell all 10 seats)
— Fill your table (or pay for it in full), prior to the Table Selection event (date TBD), and you will be able to select your table placement on a floor plan of the Gala ballroom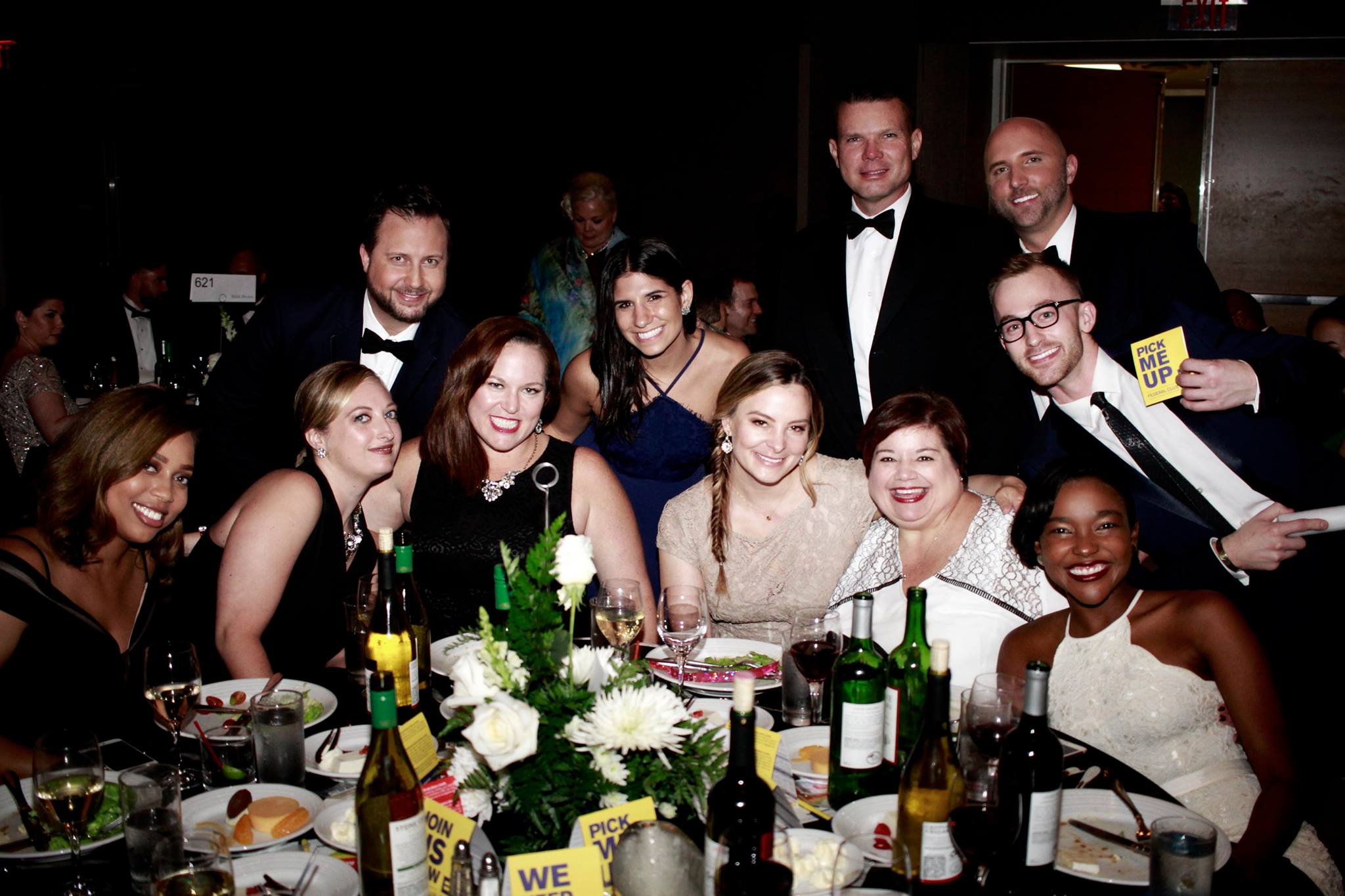 If you fill two tables, then you will receive the following additional benefits:
— Two extra bottles of wine per table
— Recognition by name on screens during the dinner
If you fill three tables, then you will receive the following additional benefits:
— Two extra bottles of wine
— Three bottles of champagne (one per table)
— On-screen name recognition during the dinner
— Your name announced from the stage during the dinner